Testimonials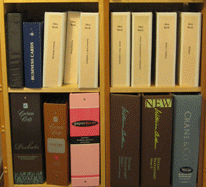 Our "Idea Books" are full of samples of custom printing produced in Madison for our customers. They often tell us what a great job we did, so we've asked their permission to share with you. The sampling here shows the wide variety of printing services we provide for residents and businesses in the Connecticut Shoreline.
---
Author's Post Card
Linda K. Fuller, an author and professor emeritus in communications, has recently moved to Madison from Worcester, Massachusetts.  She came to Post Road Press at Two Ems for help to promote her newest book, "The College Club of Boston," a retrospective of the first Women's College Club in the nation.
After receiving her completed job, she wrote: "The postcards are fantastic, Eric: And it certainly helps that you were able to get them done so fast.  Thanks very much... Very happy customer, Linda."
The staff member who helped Linda is Eric Montgomery, our specialist in in-house printing and production.  She asked me to be sure to tell folks how much she appreciated Eric's help.  Thank you for the compliment, Linda, and welcome to Madison.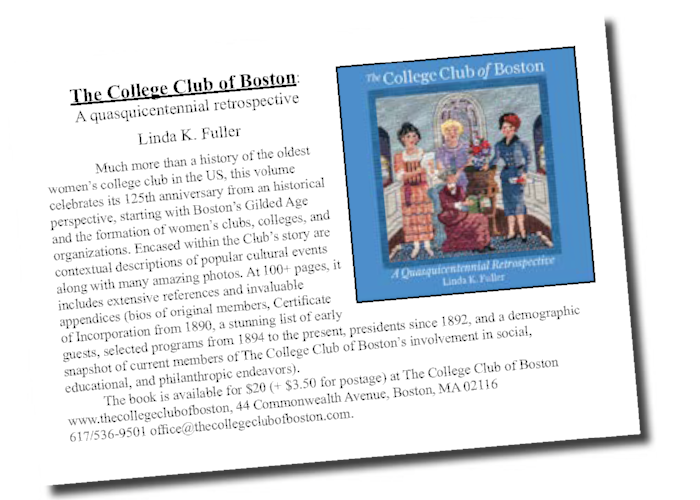 ---
Personalized Correspondence Card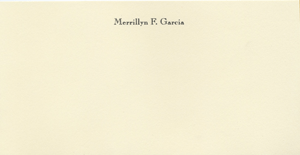 Correspondence Excellence
Pleased with the job we did for her, Merrillyn Garcia gave us this compliment. "One of the best things you do is, first and foremost, your service. It is excellent, right when you walk through the door. Everyone is always friendly and not 'pushy.' There are so many wonderful choices that you give great care to the persons making their order."
Thanks Merrillyn - and now a word about the good things she does. As a member of the First Congregational Church of Guilford, she spends time every year away from Connecticut volunteering in school construction and other projects in Haiti and also in mission projects with the Hopi in the American southwest.
---
Your Own Art - Your Own Note Card
"Schooling Fish" 18 x 20 oil
"Schooling Fish" makes such a beautiful glossy note card that we asked the artist if she would let us share it with you. Nancy Schwartz has been painting "all my life!" and, as are most artists, she is fussy about reproduction of her work. We printed this on a 12-point gloss cover stock and provided matching envelopes.
"Thanks for doing such a fine job of reproducing my work - must say it has been a pleasure to have worked with you." - Nancy E. Schwartz, Madison