Post Road Print Shop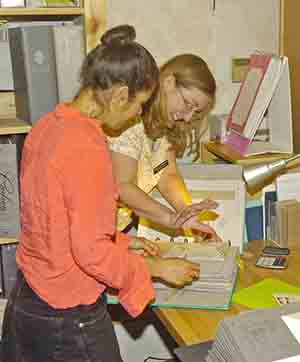 Engraved & Letterpress Sample Books
Your friends and neighbors have had us print Save the Date post cards as well as engagement, wedding and anniversary invitations. Your Bar and Bat Mitzvah invitations, birth announcements, graduation announcements, wedding programs and menus, even personalized holiday greetings also are created with care at Post Road Press.
Full proofs are always included; we prefer to show your proof in person, But we can send electronic proofs, or even meet you on FaceTime, making it easy to keep in touch while your job is in progress. (We even have handled a stationery proof in the Netherlands with success, and the complete job arrived in perfect condition.)
Access to personalized printing is done by making an appointment. Please call ahead, as time slots fill fast each week. Most stationery or invitation consultations take about 30 minutes; a deposit is required to move forward on the design. Call 203-245-8211; we look forward to helping you create perfect invitations.