The Paper Store
Printing & Writing Papers, Napkins, too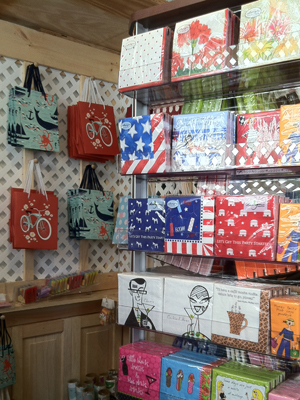 Joke Napkins, Party Plates & more ...
Here we are, online, showing you things in a brick and mortar store. Why should you come here to purchase them? Because here you can compare. Here you can see the product up close - here the beauty of the engraving, the sparkle of the embellishment, the crispness of the embossing can be appreciated. And here you get knowledgeable, friendly assistance in your purchase.
More than 100 different kinds of printing and writing paper are here, in one place, easily accessible on the Connecticut Shoreline. Matching envelopes for cards and sheets extend the depth of choices for you.
Our expanded greeting card selection includes Crane, Design Design and Papyrus.
Boxed stationery from Crane, Design Design, Kate Spade, William Arthur and Vera Wang are among the choices you have for your own desk, or to give as welcome gifts.