Capabilities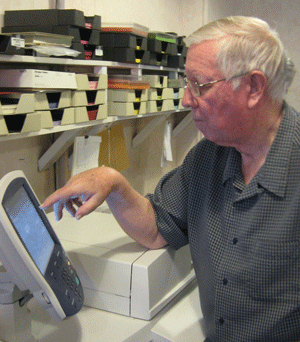 We utilize the most current technology in our industry. Our state-of-the-art equipment allows us to provide you with high-quality production on time and on budget.
Our high-speed digital copiers and laser printers, combined with our professional finishing machines help us keep the turnaround that allows us to deserve the name quick printers. Our computer systems provide variable data printing for you, too.
We realize that you probably don't care what models of machines we use, so long as you receive your order. Still, we can't help being proud of our toys. Once you see how great they make you look, we hope you'll be proud of them, too.
Design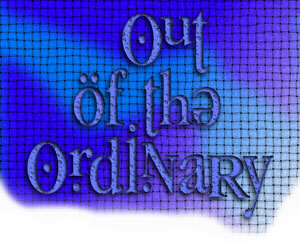 Graphic design that assists communication, rather than getting in the way, is the goal of our creative typographers. We suggest the typeface that suits the desired image and that complements the rest of the printed images. Our typography and design elements are produced by people with decades of experience in the field.
One of our specialties is designing a printed piece that is based entirely on your own element, whether is is an antique photograph, your own watercolor painting, or a special memento from your family.
When you need good graphic design and good typography, start your project with us, and we'll finish it perfectly for you.
Copying
Digital copying at 50 copies per minute is a service that can usually be done while you wait. Long-run copies can be picked up in an hour or two for almost any job.
Our copiers can duplex, staple, collate, drill, fold and insert on the run, helping you save time.
Color copying is available in business color and full color and a large variety of copier papers are available for your job. You can choose from light weight pastel papers to very heavyweight bright colors of cover stock as well as matte or coated finish papers for your copying jobs.
Printing

Printing with laser machines is helpful for you when you have a need for extra-quick work. Our laser printers produce well calibrated and even colors and high resolution images. We design your short-run job, then print it quickly and accurately to give you a superior invitation, announcement, brochure, note card or post card.
Those same laser machines will give you a quick proof when we typeset your business cards, your invitations, your stationery and envelope sets or marketing materials. Then the finished job can be done by embossing, engraving, letterpress, offset or thermography printing processes.
Finishing
Whatever finishing your document needs, we know how to get it done for you. We have produced smyth-sewn hard cover books for authors, perfect-bound soft cover books, folded tri-fold brochures, round corner cards and more. Our short-run binding options include saddle-stitching, three-hole drilling, steel-bound booklets with plastic covers, GBC plastic comb and wire bindings. Ask about your binding projects.