POST ROAD PRESS at Two Ems, Inc.
Fine writing instruments in the window indicate that this woman-owned shop offers more than printing. Fine writing papers and engraved bridal invitations abound in this Connecticut shoreline stationery store. Margaret Sprague started her business in Madison 35 years ago!
The best way to see our fine selection is to come downtown in Madison, Connecticut. We're easy to find - if you stand beside the Town Clock and look just across the Boston Post Road you will see Post Road Press.
Until you can come in person, please use this site for a glance inside. Our strength is in the customization and personalization that is accomplished when we talk directly with you in person. For completely custom work, such as bridal invitations, we suggest you make an in-store appointment.
To place an order or get help with a new project, enter our online Customer Service Center. To download useful software and find helpful information, search our Resources & Support area. To learn more about us, browse through our Company Information section.
An easy-to-use pulldown menu, a direct search box, and a link to our contact form appear on each page. Our trusted vendors are represented at the bottom of each page, as are the organizations that we support.
We Love Brides
We love brides. But best of all, brides LOVE their invitations when they pick them up here! You have more options at Post Road Press than at any other print shop or stationery shop on the Connecticut shoreline. Why? Because you can choose from premier invitation companies such as Crane and William Arthur, or from the depth of variety in designs from Birchcraft and Carlson Craft AND you can choose matching elements - or the whole job - from our own in-house print shop.
Please go to the Print Shop descriptive section to read about our bridal consultations. Then call 203-245-8211 or email csr@two-ems, or fill out the form on this website under customer contact. We'll get right back to you to set up your invitation appointment.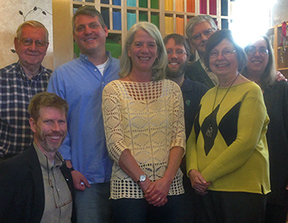 We sincerely want to help with your wedding stationery